Despite the global pandemic and its toll on the economy, house prices reached a record high in 2020. According to many leading economists, the US housing market's value is set to increase further in 2021, spurred by factors such as record-low mortgage rates. However, what's also at a record low is the supply of housing. If you find yourself in a bidding war, you need to pull out all the stops to secure your dream home.
To make the offer on your dream home stand out requires more than just outbidding the competition, though your terms will play a crucial role. You need to assure the seller that you're the right buyer. Here's how you can leverage your offer to put yourself in a more favorable light as a buyer.
1. Create Certainty for the Seller's Agent
Before you go house hunting, you need to know how much you can get financing for. In a hot market, sellers won't take your word for it – they'll need proof from a lender. At Forward Loans, we offer our customers a Verified Pre-Approval Letter. It involves both you and us putting in a bit of extra effort up front to verify your financial details and documents so that we can tell you exactly how much you're approved to borrow. You can also easily change the approval amount on the letter if you don't want to share your full amount with sellers.
Essentially, our Verified Pre-Approval Letter can give you the certainty and confidence of a cash buyer because it means that we've already underwritten your finances. Some of our customers even waive the financing contingency in their offer once they have their Verified Pre-Approval. Talk to your Forward Loans, Mortgage Loan Officer and your agent to understand if this may be a good course of action for your situation.
2. Find a Great Real Estate Agent
A good real estate agent should have a solid understanding of the market (including how much homes like the ones you're interested in are generally selling for), be proactive, and communicate well. Don't just go with the first recommendation you get – vet a few agents to make sure you're comfortable with who you're going with.
"In this crazy market you absolutely need a tenacious real estate agent! Don't hesitate being in back-up position on a home; buyers are moving so quickly it leaves a good chance that a buyer could change their mind. A tenacious agent will be sure to stay in communication with a listing agent and bring attention your offer, even if you're in back-up position!!"

Sarah DeCaussin
3. Put down a Sizable Earnest Deposit
Giving the seller a large earnest deposit to accompany your initial offer is another way to demonstrate your commitment to the purchase. The seller can keep the earnest deposit after accepting your offer if you don't meet your contractual obligations. In most cases, your earnest deposit contributes to your closing costs and down payment.
In low-cost housing markets, earnest deposits are typically between $500 and $1,000, though they can be as high as $10,000 for upscale properties in high-cost areas. Put down a higher-than-average earnest deposit, and you'll let the seller know how interested you are while making your offer more appealing than rival offers.
4. Make a Strong First Offer
While everybody loves a bargain, now might not be the best time to submit an offer for much less than a home's asking price, especially if supply remains low. If properties are selling for their full asking price in your area of interest, you should submit a strong offer that shows sellers that you're serious. Sellers who receive multiple offers will likely reject or ignore lowball offers.
"Being a buyer in this market is a daunting task. When buyers come to me because they are ready to enter the market, I let them know at our very first conversation how they need to be emotionally and financially prepared to go big. In many cases they'll be up against dozens of other offers and if it's a home they truly love, they must be ready to offer accordingly."

Lauren Shellhase
5. Offer to Close the Deal Quickly
The longer it takes to finalize the deal, the more likely it is that things will go wrong. Many sellers become nervous when dealing with buyers who take months to close. Getting preapproved for a mortgage comes highly recommended. When making your offer, you can also give the seller a realistic timeframe for closing. Remember that if you can close faster than the competition, you'll gain a significant advantage.
6. Don't Take Forever with House Inspections
There's nothing wrong with having a property professionally surveyed before committing to a purchase. However, you might put off the seller by taking too long to inspect. Most sellers want a quick sale, meaning that they don't want to wait weeks to close after accepting your offer. If you provide notice of an inspection period that's half the length of a competing offer, you'll gain the upper hand.
7. Consider Your Contingencies
Unless you're willing to pay cash for any problems that arise during the mortgage approval process, we don't usually recommend waiving the financing contingency in your offer. However, you can make your offer stronger by removing the appraisal contingency.
This change means that you agree to pay the difference if an appraisal reveals the home's value to be less than your offer. You should seek financial advice before making any potentially costly decisions, but adding some financial flexibility to your terms can set your offer apart.
8. Tell Sellers Why You're the Right Buyer
Proving that you have the funds and showing that you're serious are crucial to make the offer on your dream home stand out, but if you want to go the extra mile, you should consider letting the seller know why you're a perfect fit for their home.
Most people attach sentimental value to their property; they want to know that the next inhabitants will love it just as much as they do. Don't go overboard, but think about accompanying your offer with a personalized note explaining why you're the right buyer for the home. Let the seller know about any design or layout elements that caught your attention. You might even talk about why the home is the right choice for your growing family.
Buying a home can be an intimidating process, but we're here to help make the process as smooth as possible. Apply for your pre-approval today and schedule a call with a non-commissioned Loan Consultant like me to talk about how we can help make your offer stand out.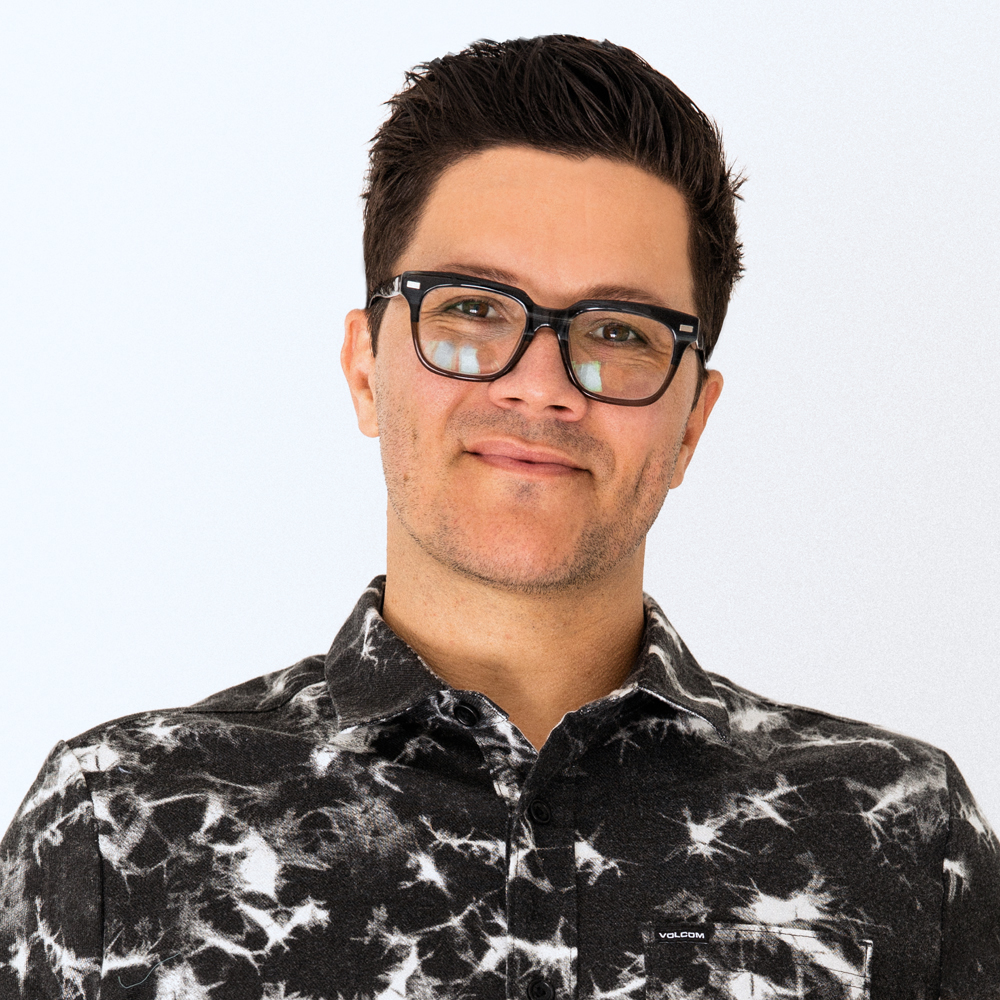 Michael Creel is a veteran in the marketing industry, with a proven track record of helping brands in the real estate and lending space build a strong presence across a number of social platforms.
He's built and implemented several marketing strategies and installed the digital and social framework to support several mortgage teams, loan officers, realtors, multiple new home builders as well as various brands in other spaces.
In 2020 Michael opened Forward Loans, a duly licensed mortgage brokerage, offering digital strategies and marketing automation to loan officers, while focusing on process and service for clients and employees.