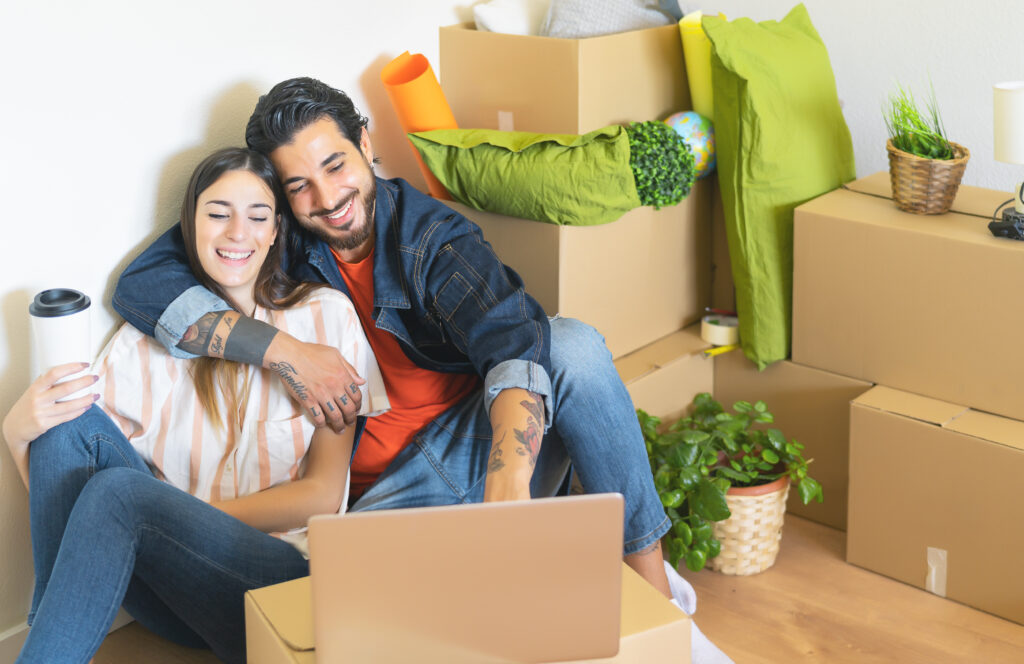 If you're looking to buy a home, you might've heard of FHA loans and wondered what they are. So what is an FHA loan?
An FHA loan is a mortgage loan that the U.S. Federal Housing Administration (FHA) insures, meaning that if you fail to pay, the agency will protect your lender.
An FHA loan requires lower down payments and more lenient qualifications than a conventional loan. This flexibility is often appealing to someone with a lower credit score or less down-payment access, like a first-time homebuyer.
Before choosing a mortgage loan, it's essential to understand:
      How an FHA loan works
      The qualifications
      How to apply
      The different types of FHA loans
      The pros and cons
Below, our lending experts at Forward Loans cover everything you need to know about FHA loans and how to get started.
Get into the right mortgage for you.
Apply online for expert recommendations with real interest rates and payments.
How Does an FHA Loan Work?
You can receive a basic FHA loan for either a 15- or 30-year term that includes fixed interest rates. Since FHA loans do not require a substantial down payment, you must pay for mortgage insurance. This insurance is what allows the FHA to protect your lender.
      Upfront cost: You must pay 1.75% of the total loan amount upfront.
      Annual cost: You must pay 0.45% to 1.05% of the total loan amount per year in monthly installments. Loan terms and total amounts determine this percentage.
You may use an FHA loan to purchase a home, build one, or renovate your existing house.
How You Can Qualify for an FHA Loan
To qualify for an FHA loan, you must meet the following requirements:
      Satisfactory credit score: Your FICO credit score must be between 500 and 579 to be eligible for 10% down or above 580 for 3.5% down. Some lenders may raise this minimum credit score.
      Verified employment and income: You must provide employment history from the last two years, including pay stubs, tax returns, and bank statements.
      FHA-approved primary residence: Your loan must be for a primary residential home. You will need to have an inspector determine if the property meets FHA standards. You will not receive an FHA loan for secondary housing and urban development projects.
      Move-in date within 60 days: As proof of primary residence, an FHA-approved lender can require you to move into the property within 60 days of receiving the money.
      Acceptable debt-to-income ratio: Your debt-to-income ratio, or DTI, must be below 50%, meaning that the total of your monthly debt should be less than half of your pre-tax income. Some lenders might decrease this ratio and include special clauses for things like student loans.
      No recent bankruptcy or foreclosures: If you file for bankruptcy, you must wait at least a year or two before applying for an FHA loan and three years for foreclosures.

How to Apply for an FHA Loan
Before applying for an FHA loan, you must understand that approved lenders can set their own requirements known as layovers, FHA loan limits, and rates. Forward Loans will access our Mortgage Marketplace to find you the best rate and approval conditions possible.
When you're ready to apply, we recommend going through the following steps to ensure that you receive a fair offer.
1. Plan Your Budget
Before applying, the first thing you should do is determine how much you can spend on the new house. Considering what your budget will look like in advance can be tricky, but creating a budget with foresight is critical. Calculate your current income, expected future income, monthly expenses, debts, savings, and personal objectives.
2. Pull Together Supporting Documentation
To apply for an FHA loan, you will need the following documents at a minimum:
      Social security number
      Tax returns from the last two years
      Two pay stubs from the previous 30 days
      Driver's license or proof of residence
      Recent bank statements
      Assets statement, including bank accounts and 401k
      Student loan paperwork (if applicable)
3. You Apply. We Compare.
After determining your budget and gathering your paperwork, Forward Loans will shop our Mortgage Marketplace contacting multiple lenders so we can find the best offer possible. After sending your prequalification, Forward Loans mortgage professionals will also send a copy of your PreQualification Letter to your licensed Realtor® to help move your transaction along more quickly.
Types of FHA Loans
The FHA insures many different types of loans from lenders, not just the standard 15- and 30-year terms, though those are the most common. Depending on your needs and income, you might consider one of the following FHA loans.
203(b) Basic Loan
203(b) is a basic home mortgage loan for your primary residence. This loan offers lower down payments and more accessible credit score requirements, but the home must be in reasonably good shape (less the $5,000 in renovation needs).
203(k) Renovation Loan
You can use a 203(k) loan for a fixer-upper property. With just one loan, you can purchase a new home and renovate it to your liking. To qualify, you must hire a professional contractor to complete your renovations within six months of purchase, and the upgrades must be at least $5,000.
FHA will insure a few different renovation loan options that you can decide between depending on the severity of your project.
245(a) Graduated Payment Mortgage
The FHA insures 245(a) loans for people who anticipate that their income will increase in the future. This program allows you to pay smaller payments at the beginning that will gradually increase over five to ten years. Increment increases may be from 2.5% to 7.5% annually, depending on your plan.
Title I Property Improvements
The Title I Property Improvement loan acts similarly to a 203(k), though you can use it on an existing home. You may take out a loan of up to $25,000 for a single-family home or $60,000 for a larger, multi-family property.
New Construction Loan
What is an FHA loan like for new constructions? A Construction to Permanent (CP) loan can help you finance building a new home, including the land. This loan has more complex requirements that take longer than most other options.
Energy Efficient Mortgage
An Energy-Efficient Mortgage loan can help you purchase an energy-efficient home or add energy-efficient technology to your existing house. To qualify, a professional must analyze the property and determine the amount of money that the renovations might save in the long term.
Differences Between FHA and Conventional Loans
Conventional mortgages are not government-insured like FHA loans are. Because of the lack of insurance, conventional loans usually require a higher credit score and more strict requirements to satisfy lender guidelines and layovers.
While you may find it easier to obtain an FHA-insured loan, just keep in mind that FHA-insured loans charge their own form of mortgage insurance, called the mortgage insurance premium, that includes an upfront fee and ongoing charges that add to your mortgage cost. Conventional loans also offer more options for your term length, ranging from eight to 30 years.
Pros and Cons of FHA Loans
FHA loans have their benefits and their downfalls. Before applying for any loan, you should consider the pros and cons.
FHA Loan Pros
With an FHA loan, you can:
      Apply with a lower credit score.
      Put less money down.
      Receive the loan faster and easier.
      Qualify with a high debt-to-income ratio.
FHA Loan Cons Like Closing Costs and Insurance for the Life of the Loan
FHA loans may be easier to come by and quicker, but they include some extra costs. The cons of FHA loans include:
      Closing costs: With an FHA loan, you may have to pay closing costs of up to 5% of the loan amount.
      Insurance payments: The biggest negative of an FHA loan is paying for mortgage insurance. You must pay annual insurance expenses on every bill for the full life of the loan if your down payment is less than 10%.
      Lower maximums: The maximum loan amounts on FHA loans are less than conventional loans, so you are more restricted with what homes you can buy.
      Property standards: The house you wish to purchase must meet various standards and inspections to receive the FHA loan.
      Competitive odds: Sellers often opt for conventional loans over FHA loans when receiving multiple offers. Conventional loans may look more appealing to sellers since they often reflect higher credit scores.
Use Forward Loans to Get an FHA Loan and Buy Your Dream House
Choosing a dream home is hard, and financing one is even more challenging. Now that you no longer have to ask, "What is an FHA loan," you are one step closer to qualifying and moving into your new house.
Our team of lending experts wants to make the purchase process as smooth and straightforward as possible. We understand that finances can be tricky, especially when purchasing something as expensive as a house.
With access to limitless programs, our team at Forward Loans will work to get you an excellent FHA loan offer. Contact us today at (602) 730-2270 to speak with one of our non-commissioned Loan Consultants to discuss how we can help you apply for an FHA loan today.
Homebuyer tip:
You may qualify to borrow more money than you are comfortable spending on a home. Explore the mortgage amount that best fits into your overall budget.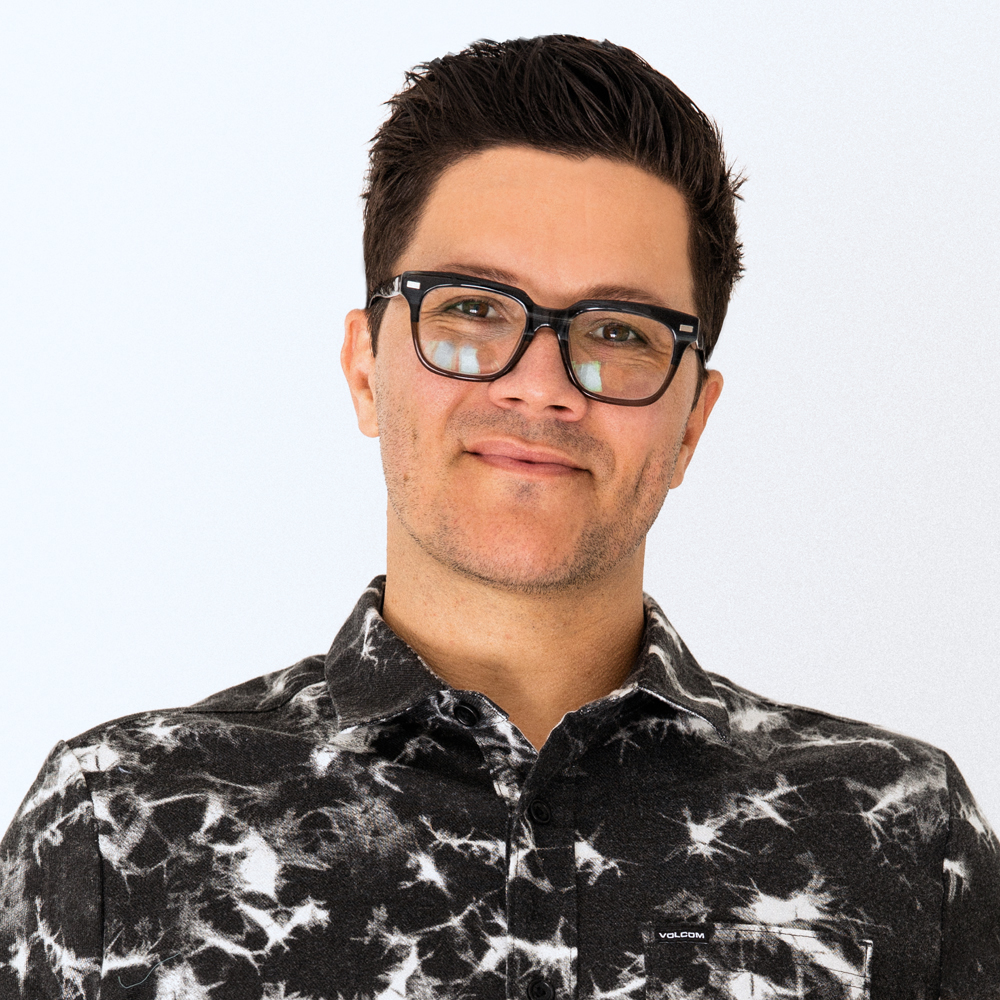 Michael Creel is a veteran in the marketing industry, with a proven track record of helping brands in the real estate and lending space build a strong presence across a number of social platforms.
He's built and implemented several marketing strategies and installed the digital and social framework to support several mortgage teams, loan officers, realtors, multiple new home builders as well as various brands in other spaces.
In 2020 Michael opened Forward Loans, a duly licensed mortgage brokerage, offering digital strategies and marketing automation to loan officers, while focusing on process and service for clients and employees.