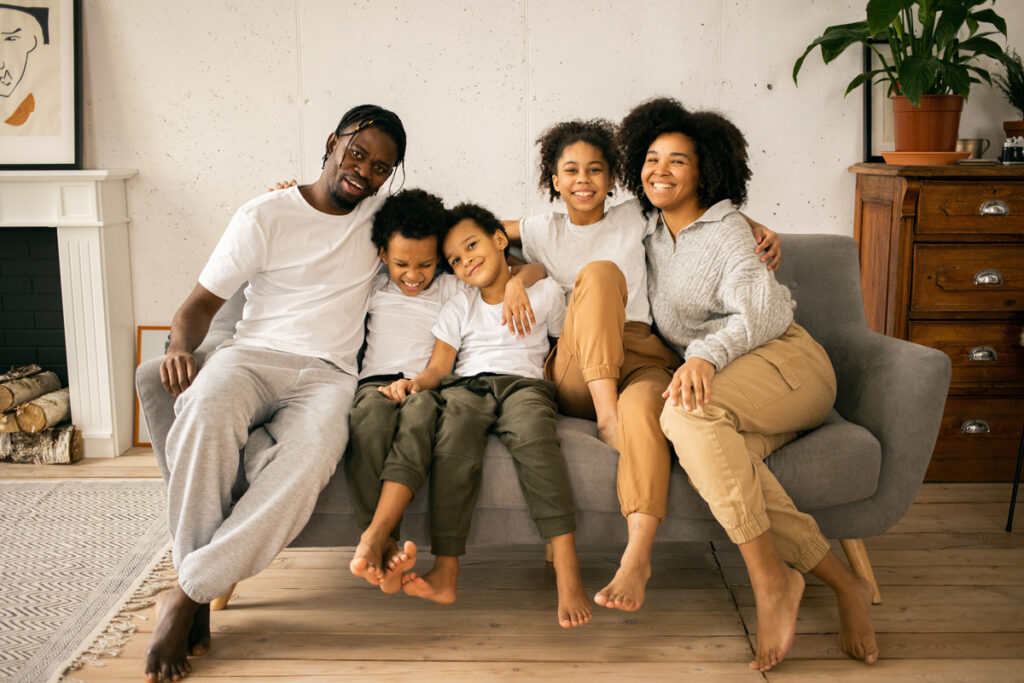 The decision of how to choose a mortgage lender can be challenging. However, it is an important first step in buying a home. Asking the right questions can save you from headaches along the way. Knowing the lending process can help you choose the right lender. An experienced broker on your side can make a huge difference in your search.
Before choosing a mortgage lender, get to know your own needs. Different lenders have different priorities and requirements. Make sure that the mortgage lender you choose:
knows the type of mortgage you're interested in (conventional, FHA, VA, First Time Home Buyer)
explains the lending process in terms you understand
offers timely pre-qualifications and pre-approvals
understand your unique finance options
A relationship with a lender could last for decades and should be relational instead of transactional. Relying on mutual respect and understanding.

Get approved to buy a home.
Forward Loans Shops Programs & Rates. Shop Our Lender Marketplace for Your Best Mortgage.
Broker vs Lender
A mortgage brokerage is a firm that connects borrowers with lenders. A mortgage broker brings borrowers and mortgage lenders together by acting as an intermediary between the two. Mortgage brokers help consumers comparison shop, explain to them a variety of programs and rate quotes from different lenders to find what fits their specific needs.
Before choosing to work with a mortgage broker, you should understand how they operate. A good mortgage broker should be able to bring valuable information to the table, such as which lenders loan money in certain areas, which ones offer a specific type of mortgage, and which welcome or avoid applications on loans for certain types of homes.
Mortgage Brokers
Mortgage brokers do not provide funds for mortgage loans. Instead, they perform a range of services that facilitate the mortgage process. In the same way that a real estate agent will help you find a seller, a mortgage broker will help you find a lender.
Mortgage brokers act as intermediaries, helping consumers comparison shop, bringing them a variety of quotes from different lenders at one time. You'll have access to multiple lenders, which gives you a good idea of how multiple lenders will qualify you.
A good mortgage broker should be able to bring valuable information to the table, such as which lenders loan money in certain areas, which ones offer a specific type of mortgage, and which welcome or avoid applications on loans for certain types of homes.
Helping borrowers with finding the best mortgage
Providing the borrower with offers from multiple lenders and explaining the pros and cons of each offer
Helping borrowers with personal finance decisions that prepare them for taking out a mortgage loan
Transferring documents and bank statements between the borrower and the lender to facilitate the process
In some cases, selling private mortgage insurance
A broker can help you make informed decisions about the type of mortgage you want and help you build a relationship with lenders who are willing to give you the loan you want. Once the mortgage process is underway, the broker can facilitate the process.
Choosing a Mortgage Broker
When deciding whether to work with a mortgage broker, the central questions you should ask are, "what can they do for me that I can't do for myself?" and, "How can they make it easier for me to find the best mortgage lender?"
When the broker provides you with offers from multiple lenders, are they forthcoming about how and why they chose those lenders?
If your credit score is not perfect, have they helped you improve your credit score or made you more competitive for mortgages?
Mortgage Lenders
Mortgage lenders are direct lenders that provide the funds for the home purchase. The role of the direct lenders as a financial institution or private entity that actually provides the loan for a mortgage.
evaluate whether mortgage applicants are likely to pay back their loans
set the details of the loan, such as the interest rate, loan term, monthly payment, and down payment requirements
provide funds so the homebuyer can purchase the home
collect mortgage payments for principal and interest throughout the terms of the loan.
The loan process can be different depending on the type of lender and the type of loan. Because mortgage companies are direct lenders, they have a vested interest in getting their funds back with interest.
Some lenders adopt a more aggressive approach, challenging the applicant to prove they deserve the mortgage. Others are more forgiving, mainly if they offer loan programs designed for applicants with problems in their credit history. Before choosing a lender, ensure that you can meet their terms.
Types of Mortgage Lenders
They are sometimes banks, but not always. Credit unions also offer mortgages, sometimes at better terms than large banks.
Online lenders also finance mortgages. They might be able to offer better terms than local brick-and-mortar banks and credit unions. Some borrowers are wary of getting their mortgage online because they prefer being able to walk into a local branch if they have a problem.
Nonbank lenders are companies that offer loans but do not necessarily focus on other banking services.
What Type of Mortgage Do I Need?
It can be hard to find the best mortgage lender if you are unsure what type of mortgage you need. Conforming loans, which are conventional mortgages that conform to Fannie Mae's and Freddie Mac's requirements, sometimes offer a lower rate. The most important questions are:
How much do I need to borrow?
How large of a down payment can I afford?
How long do I want to have to pay it back?
Do I expect interest rates to rise?
How much can I spend per month on my monthly mortgage payment?
If you are young, perhaps a first-time homebuyer, a 30-year mortgage could be attractive since the monthly payments will be low and you will hopefully pay off the mortgage well in advance of retirement.
Get into the right mortgage for you.
Apply online for expert recommendations with real interest rates and payments.
Fixed or Adjustable?
If you want a stable loan, a fixed-rate mortgage is better than an adjustable-rate mortgage. Lenders will often charge higher interest rates for fixed-rate mortgages. However, you might pay more long-term if interest rates rise.
Reverse Mortgages
On the other hand, if you are older and already own your home, you might consider a reverse mortgage. Instead of obtaining money to buy a house, the borrower uses their house to get money to use during their retirement. The debt becomes due when they sell the home, die, or they meet other conditions. Lenders often advertise these on TV.
Jumbo Loans
If you need a large loan (in the range of several hundred thousand dollars), you will need a jumbo loan. Jumbo loans are larger than the limits for conventional loans that have government backing by the FHA or Fannie Mae. You will need a high credit score for a jumbo loan because it exposes the direct lenders to more risk.
Government-Backed Loans
Some lenders provide government-backed loans such as (Federal Housing Administration) FHA loans and VA loans. These loans have eligibility requirements, such as minimum down payment and baseline loan limit criteria, but they offer more forgiving terms than most other lenders.
Portfolio Lenders
Portfolio lenders are small banks or other loan originators that provide their funds. This gives them broader discretion about to whom they lend money.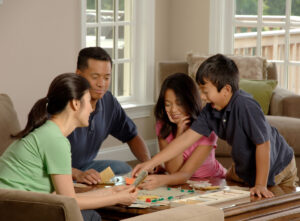 Attracting Mortgage Lenders with Your Credit Score
Lenders look at many factors when deciding whether to lend to you and at what terms. If you want a home loan with a low interest rate and a small deposit, you need to show them that you are at low risk of default. If you are a high-risk applicant, you need to find a more forgiving lender, although the terms might not be ideal.
A broker can help you find the best opportunities, both by helping you improve your credit score and finding lenders that suit your level of risk. Some credit-building strategies include.
Get your free credit report to identify areas for improvement
Taking out secured loans and credit cards, if you have no credit or bad credit
Consolidating debt and managing debt more efficiently
Paying off high-interest debt, like credit and car loan debt
Choosing a Mortgage Lender
Whether you choose a bank or credit union, finding the right mortgage lender is essential. When lenders offer you a mortgage, ask yourself these questions:
Do I understand the mortgage they are offering?
Is the mortgage lender representative or loan officer able to explain the terms so that I understand them?
Do they provide clear and complete loan estimates? Are your loan estimate and other documents accurate?
Are they upfront about their mortgage loan options and loan costs, such as loan origination fees?
Are they pushing me to say yes to a mortgage?
Do they take the time to understand my goals?
Is the mortgage lender willing to negotiate with me on the interest rate, payment of closing costs, or other terms?
Are their payment assistance programs available if you have trouble keeping up with your monthly payments?
Find the Right Lender with Forward Loans
At Forward Loans, we understand the modern mortgage lending landscape. We will search for banks, credit unions, nonbank mortgage lenders, and online lenders until we find offers from many lenders who can offer you a competitive mortgage at wholesale rates.
With Forward Loans on your side, you won't have to worry about knowing how to choose a mortgage lender. We will help you submit your loan application, negotiate with the lender to help you get low mortgage rates, offer coverage for closing costs, and provide other benefits. Call us at (602) 730-2270 or email us at info@forward.loans.