How the Pandemic Changed the Housing Market
The COVID-19 pandemic has had a significant impact on the housing market in the United States, leading to numerous changes and shifts in the industry. Here are seven ways the pandemic has changed housing:
1. Increased Demand for Single-Family Homes
The COVID-19 pandemic has caused a shift in housing preferences, with more people seeking out single-family homes in suburban and rural areas. With the ability to work remotely now a possibility for many, the need for a dedicated home office and more space for indoor and outdoor activities has become a priority. As a result, there has been an increase in demand for single-family homes, leading to a decrease in inventory in some markets.
Get into the right mortgage for you.
Apply online for expert recommendations with real interest rates and payments.
2. Decrease in Housing Inventory
When listing how the pandemic changed the housing market, it's tough to ignore that it's led to a decrease in the overall housing inventory. With stay-at-home orders and concerns over the spread of the virus, many homeowners were hesitant to put their homes on the market. Additionally, construction delays and supply chain issues have contributed to a decrease in new builds.
3. Increase in Rent Prices
As the demand for rental properties has increased, so have rent prices. With more people seeking out alternative housing options due to the pandemic, competition for rental properties has led to an increase in prices.
4. Increase in Home Prices
While rent prices have increased, the pandemic has also led to a wild increase in home prices in most markets. Economic uncertainty and a decrease in inventory in certain areas have caused an over 50% price growth in some markets.
5. Shift to Virtual Home Buying and Selling
The pandemic has also brought about a shift to virtual home buying and selling. With social distancing measures in place, in-person open houses and showings have become less common, leading to the increased use of virtual tours and video conferencing for home buying and selling.
6. Rise in Home Renovations
With more time spent at home due to the pandemic, many homeowners have turned to home renovations to improve their living spaces. From small home improvement projects to full-scale renovations, there has been a significant increase in the number of people choosing to update their homes.
7. New Builds
The pandemic also impacted the construction industry, with many projects being put on hold or slowed down due to supply chain issues and social distancing requirements. As a result, there has been a decrease in the number of new builds coming onto the market. This has further reduced the overall housing inventory and may lead to a shortage of new homes in the coming months and years.
The COVID-19 pandemic has brought about significant changes to the housing market, including an increase in demand for single-family homes, a decrease in housing inventory, and a shift to virtual home buying and selling. Despite these challenges, now may be a good time to consider buying a home, especially with low interest rates and the potential for financial stability. It is important to get prequalified for a mortgage before beginning the home buying process.
With the volatility of the market and how the pandemic changed the housing market, what will lenders be looking for in order to get you prequalified quickly?
Homebuyer tip:
You may qualify to borrow more money than you are comfortable spending on a home. Explore the mortgage amount that best fits into your overall budget.
Here are 5 things that lenders will be looking for:
Proof of income: Lenders will typically require documentation of your income, such as pay stubs or tax returns, to determine your ability to make monthly mortgage payments.
Proof of assets: Lenders may also ask for documentation of your assets, such as bank statements or investment account statements, to ensure that you have the financial resources to make a down payment and cover closing costs.
Credit history: Your credit history is an important factor in determining your prequalification for a home. Lenders will review your credit report to assess your creditworthiness and determine the terms of your mortgage.
Employment history: Lenders may ask for information about your employment history, including your current job and the length of time you have been employed, to assess your stability and ability to make consistent mortgage payments.
Debt-to-income ratio: Lenders will also consider your debt-to-income ratio, which is the percentage of your income that goes towards paying off debt. A high debt-to-income ratio may make it more difficult to get prequalified for a home.
If you're in the market for a new home, it's important to get prequalified before beginning the search process. Prequalification can help you understand your budget and make the home buying process smoother and more efficient. And when it comes to getting prequalified, there's no better choice than Forward Loans. We have taken into account how the pandemic changed the housing market and adjusted our processes while adapting for them.
With over 20 years of experience, Forward Loans is the trusted name in home loan prequalification. Our team of professionals has seen it all, and we have the expertise and knowledge to get you the prequalification you need quickly and accurately.
At Forward Loans, we understand that one size does not fit all when it comes to home loans. That's why we take the time to get to know you and your financial situation, and we match you with the lender that best fits your criteria. With access to lenders all over the country, we can find you the best fit and the best rates available.
So if you're ready to take the first step towards buying your dream home, don't hesitate to give Forward Loans a call or send us an email. We'll be happy to help you get prequalified and on your way to finding the perfect home.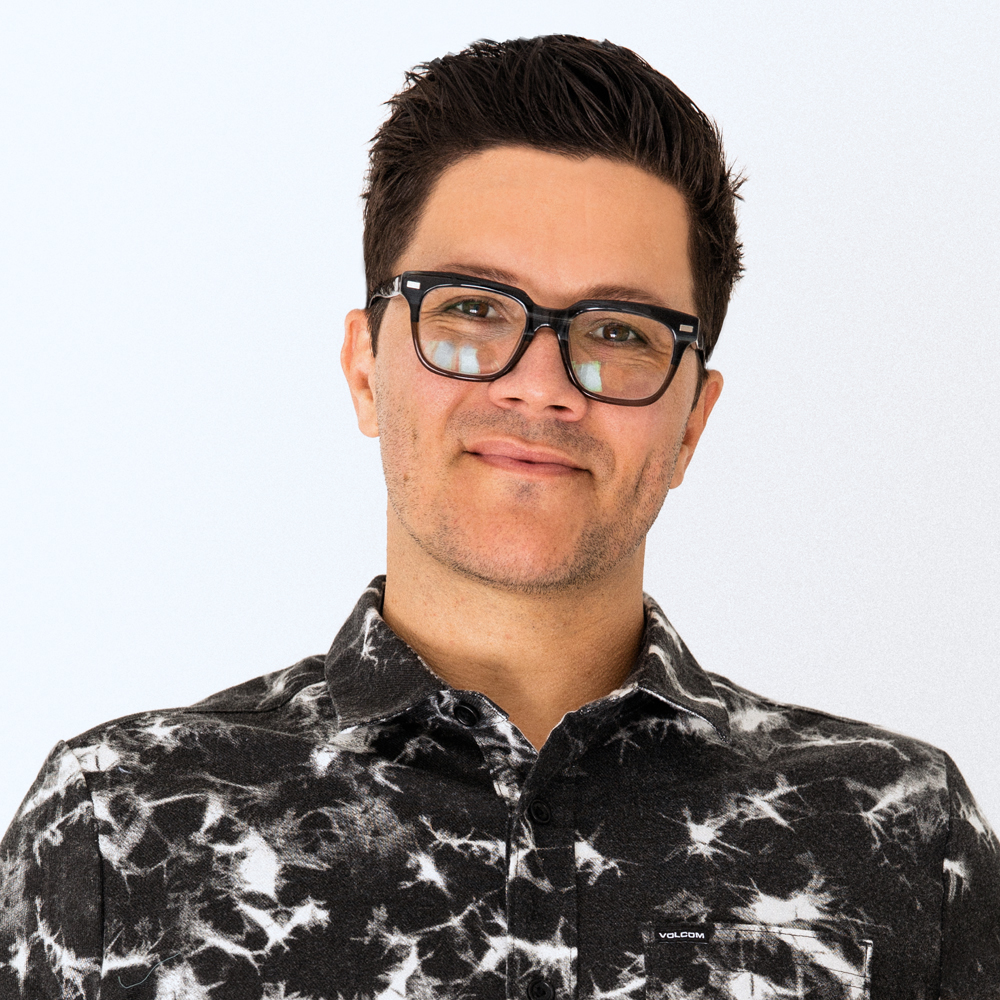 Michael Creel is a veteran in the marketing industry, with a proven track record of helping brands in the real estate and lending space build a strong presence across a number of social platforms.
He's built and implemented several marketing strategies and installed the digital and social framework to support several mortgage teams, loan officers, realtors, multiple new home builders as well as various brands in other spaces.
In 2020 Michael opened Forward Loans, a duly licensed mortgage brokerage, offering digital strategies and marketing automation to loan officers, while focusing on process and service for clients and employees.