If you are saving for a down payment on a home, you might have many questions, starting with, "How much house can I afford?" This guide to home mortgage lending by Forward Loans we will answer some of those questions and help you understand the entire home buying process and determine how much house you can afford.
Your Household Budget
A critical step for planning to own a home is to create a household budget and decide how much money you can spend on a mortgage each month, with enough reserves for retirement savings and an emergency fund to cover unexpected expenses. Budgeting can help you solve the most important question before buying a house – can I afford it?
Ideally, your housing budget should devote no more than 30% of your total monthly income to your payment and other housing expenses. Anything above that threshold, may signify that the house is more than you can comfortably afford.
Do not forget to include annual property taxes, homeowners insurance and HOA costs when figuring your monthly housing budget.
When you consider your total "cash-to-close" based on the home purchase price, remember that there will also be prepaid items and closing costs. You pay closing costs out of pocket, along with the down payment at the closing, when you purchase a home. Though you are not typically able to roll the costs into the loan like with a refinance, you may be able to negotiate the seller pay a portion of your closing costs in some situations.
Check the listings for homes you are considering to see if there are any homeowner's association (HOA) dues. Sometimes they can be as low as $1/month, but other times they can be expensive.

Get into the right mortgage for you.
Apply online for expert recommendations with real interest rates and payments.
Consider Homeownership Costs
Okay, your emergency fund can cover major home disasters. But if you'll be saving up for a few home upgrades or you're a first-time homeowner, build room in your monthly budget or start a sinking fund for those expenses so there are no nasty surprises.
These costs may include:
Increased utilities. On average, if you're used to paying $100–150 on utilities as a renter in an apartment, you might need to bump up that budget closer to $400 a month as a homeowner.
Maintenance and repairs. Most people complete an average of seven home maintenance projects in a year, costing about $1,100 (in 2020, this shot up to $3,200). These could include things like landscaping or routine services like pest control and HVAC tune-ups.
Upgrades and additions. If you'll be saving up for a few major home upgrades, you'll need to build room in your monthly budget for those expenses too. A minor kitchen remodel alone costs over $30,000.
Expected Future Earnings
A home can be an investment. While it's important to make sure you can afford your monthly payment, the truth is, your monthly mortgage today won't seem as expensive in a few years, assuming your income is increasing.
If you're just starting out a new career, keep future earnings in mind, too. While there are no guarantees, some careers have salaries that can escalate pretty quickly.
Maybe you're a computer programmer or cybersecurity specialist currently getting experience and certifications. Keep in mind what you're likely to be making in a couple of years, especially if you have extra savings to cover you if you come up short in the near term.
How Large Should My Down Payment Be?
A higher down payment amount is good since it keeps your monthly payments low, but you don't want to be cash poor at the end of your transaction. There are various "move in costs" outside of your home purchase to be prepared for. Programs vary on minimum down payment amounts. Down payment assistance programs offer to pay the down payment and closing costs for you, at a slightly higher interest rate. FHA loans, insured by the Federal Housing Administration can make it easier for you to qualify with lower down payment amounts.
You can find conventional mortgage loans with a down payment requirement as low as 3%, and some lenders have special programs that offer up to 100% financing. However, if you don't put down 20% or more, the lender typically requires you to pay private mortgage insurance, which can cost between 0.3% and 1.5% of your loan amount annually
How Do I Calculate My Monthly Mortgage Payment?
How much home can I afford? The answer to that question hinges on your ability to make the monthly payment. You can calculate your monthly payment using Forward Loans' online home affordability calculator. To find out how much house you can afford, you will have the following information.
the mortgage interest rate
the amount that you need to borrow
the term of the loan (often 15 or 30 years)
What is Mortgage Prequalification?
Mortgage prequalification is relatively simple. Like the "How Much House Can You Afford" online calculator, your prequalification is an early step in your homebuying journey. When you prequalify for a home loan, you're getting an estimate of what you might be able to borrow, based on information you provide about your finances, as well as a credit check.
Prequalification is also an opportunity to learn about different mortgage options and work with your mortgage broker to identify the right fit for your needs and goals.
Mortgage prequalification indicates how much mortgage lenders will likely lend to you. They are a more formal answer to your question, "How much house can I afford?"
As you get further into the process, but before you get to the stage where you are ready to take the next step toward a mortgage preapproval.

Homebuyer tip:
You may qualify to borrow more money than you are comfortable spending on a home. Explore the mortgage amount that best fits into your overall budget.
What is Mortgage Preapproval?
Your preapproval is as close as you can get to confirming your creditworthiness without having a purchase contract in place. You will complete a mortgage application and the broker will verify the information you provide. They'll also perform a credit check. If you're preapproved, you'll receive a preapproval letter, which is an offer (but not a commitment) to lend you a specific amount, good for 90 days. We'll collect and verify items such as:
your income
cash reserves in your bank accounts
your down payment
your credit score
your debt payments
Can I Get Preapproval for a Mortgage?
When you apply for a mortgage, you will provide financial information about yourself and your financial situation to the mortgage lender. Unlike prequalification, you will have to provide evidence of your annual income, such as pay stubs and W2 forms, bank statements and tax returns.
The lender will generally run a credit check and approve or deny the application based on their criteria. Different mortgage lenders will use criteria to evaluate each application, but the following criteria will be critical:
Annual income
Credit score and credit history
Debt-to-Income Ratio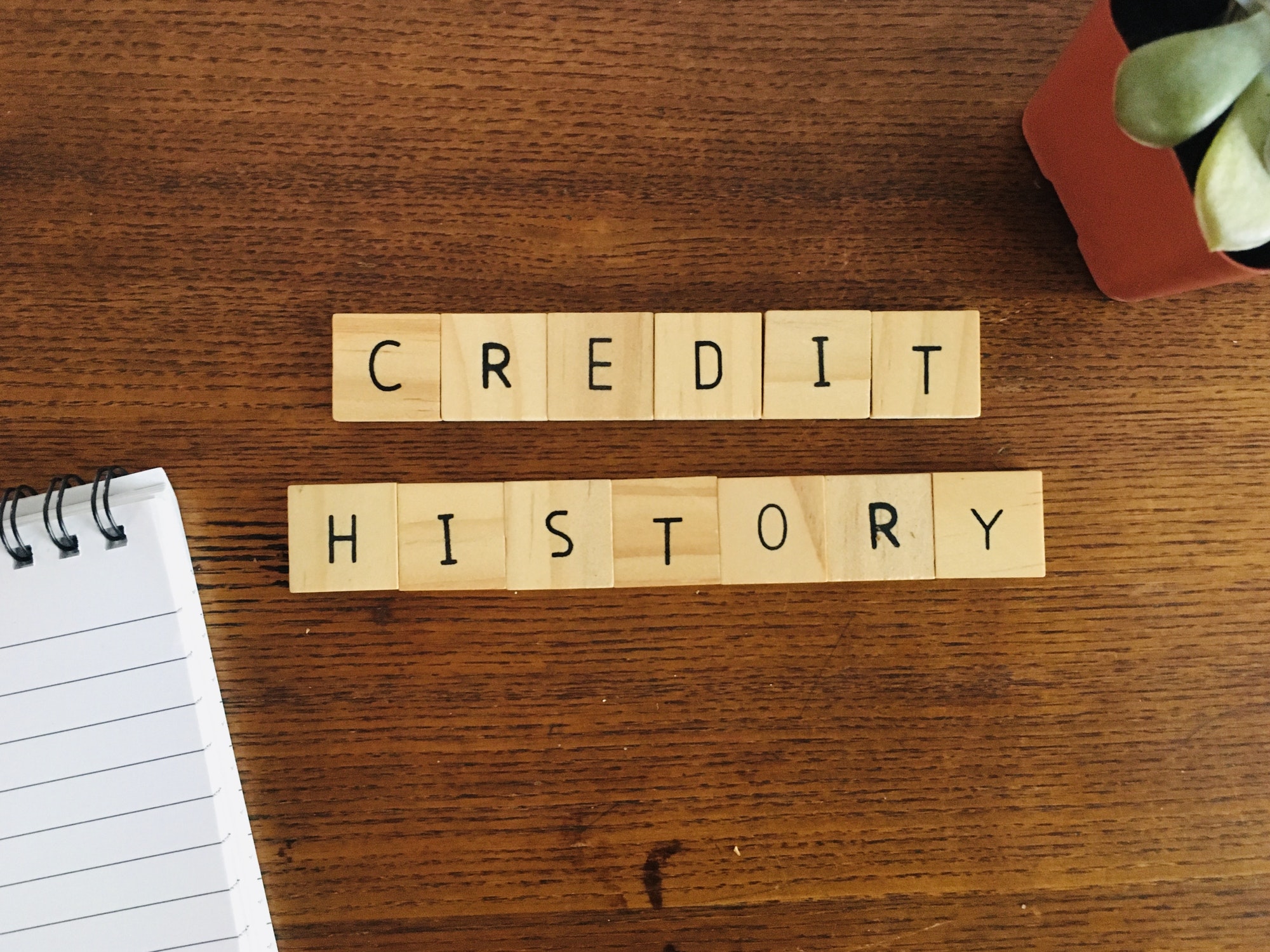 Your Credit Score
One of the primary indicators of credit worthiness is your credit score. Your credit score is a three-digit summary of your creditworthiness. Borrowers with high credit scores will typically be offered the lowest interest rates, while those with low scores will be offered the most expensive rates.
You can get a free credit report once per year from each of the three major credit bureaus. You may also access your credit report for free under certain conditions, for example, if you're the victim of identity theft.
Additionally, thanks to the CARE Act, you can now access free weekly reports from the three major credit bureaus, at least until April 2022.
Mortgage lenders have developed a formula to determine the level of risk of a prospective homebuyer. The formula varies but is generally determined by using the applicant's credit score. Applicants with a low credit score can expect to pay a higher interest rate, also referred to as an annual percentage rate (APR), on their loan. If you want to buy a home soon, pay attention to your credit reports. Be sure to keep a close eye on your reports. If there are inaccurate entries, it will take time to get them removed, and you don't want to miss out on that dream home because of something that is not your fault.
Debt-to-Income Ratio
You can calculate your DTI by dividing your total debt payments by your monthly pre-tax income. This number, total monthly debt payments divided by income, indicates to mortgage lenders how easy it will be for you to pay off future debt.
When calculating payments, include all of your monthly debts, such as your car payments, personal loans, student loans, credit card payments, and any other forms of personal debt.
Your DTI should ideally be under 38%, and some lenders and financial situations can get approved for a total debt to income percentage of up to 49%.
Do I Need Private Mortgage Insurance?
Private mortgage insurance (PMI) is a type of insurance that may be required by your mortgage lender if your down payment is less than 20 percent of your home's purchase price. PMI protects the lender against losses if you default on your mortgage.
Who's required to have PMI
Homebuyers who get a conventional loan and put down less than 20 percent of the home's purchase price are usually required to pay PMI. Ask your lender if the loan you are considering requires private mortgage insurance or a mortgage insurance premium (MIP).
How much PMI costs
The cost of PMI depends on your credit score and down payment, but generally it ranges from 0.3 percent to 1.5 percent of the original loan amount each year. That's an extra cost, on top of the interest you pay on your mortgage.
Get a Home You Can Afford with the Forward Loans Mortgage Brokerage
Forward Loans is a trusted brokerage committed to educating prospective homeowners and helping them obtain pre-approval for loans or refinancing.
We are a trusted mortgage brokerage firm committed to helping our clients make informed decisions on their paths to homeownership. Take the first steps toward answering that question.